Category Archives:
cinema ambulant
Sorry, this entry is only available in Italiano.
Nomads Guinea – Actual projects
Economical support and local teachers formation for Audio/video courses
Free Internet station
Cinemá ambulant free cineforum on african emigration topic
Donation of French schoolbooks
Who make the project possible
Nomads: Selforganized colletifs network of volountary workers self financed trought events in open spaces.
Notre Monde: no profit ngo, acrobatic dance school for homeless.
Junior Art Club: no profit ngo, Accra Ghana, partners in self financing events.
Tina Fan, Guinea Conakry.
Traduzione del volantino dell'associazione culturale Ijgd di Magdeburg su come costruire un generatore di corrente dinamo da 1/2 Kilowatt
Originale: http://www.ijgd.de/fileadmin/user_upload/dokumente/FahrradgeneratorFlyerzumLesen.pdf
L'azione che ha portato a fare questo Flyer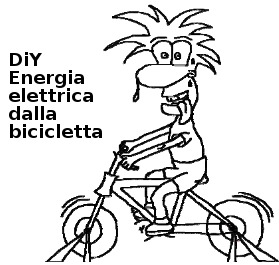 Questo Flyer è stato fatto durante l'azione "Eintritt oder Ein Tritt", un cinema alimentato a bici in Magdeburg,
Durante il cinema gli spettatori / spettatrici hanno pedalato l'energia elettrica per alimentare le strumentazioni (proiettore 235 Watt, Audio 200 Watt, DVD Player 10 Watt) cosicchè il loro impegno gli tornasse utile. Per fare ciò abbiamo connesso 12 biciclette per far sì che l'energia elettrica di ognuno/a potesse essere utilizzata.
La costruzione del macchinario verrà spiegato nelle prossime pagine. Speriamo di trovare altre persone che vogliano fare lo stesso per darle supporto.
Dovete sapere che ci sono molte vie per realizzare questo progetto e molti tentativi e test vanno fatti per poter imparare.
Il Lavoro con le biciclette ed il risultato divertono parecchio senza dubbio.